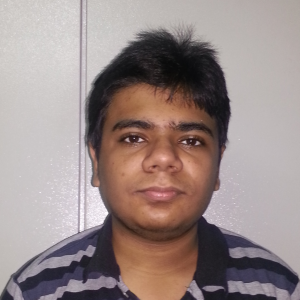 Creative writing. Fiction writing. Non-fiction writing. Poetry writing. Essay writing. Academic writing. Technical writing. Irresistible writing. Magnetic writing. Writing of all good kinds.
Do you want to learn more about them?
If so, you've come to the right place.
This blog, Writers' Treasure, was originally formed by just one simple idea: to help others improve their creative writing efforts. But from then, it has branched out. Now, it is dedicated not only to discuss creative writing in its many forms such as fiction writing, creative non-fiction, grammar, style, etc. but also to discuss writing of other kinds, such as web writing, technical writing, academic writing, copywriting etc.
Sure, you're saying, this is nothing new. I can easily find this information anywhere else. But will the information be given with the perspective of a beginner, will it be given in an easy-to-understand format, will it be arranged in a systematic and orderly format? Will it give you the correct 'how-to' steps? Or will it just blather on and on and not help you in any way?
This is the promise of Writers' Treasure. Information given about the various fields of magnetic writing. Information given in a systematic manner, and with the great perspective of a beginner (although if you're an intermediate or an expert, you'll find plenty of articles that will suit you as well. We're experts at scalability).
Want proof? Well, here it is: if you want to learn more about creative writing, Creative Writing 101 is here to help you, if you want to learn more about writing compelling opening chapters in fiction, that will also be found. And if you want general, concise and helpful writing tips, we got it covered. Anything else? The Archives are happy to help.
Oh, and also, there are plenty of new articles posted on the Homepage, so be sure to check them out.
About Idrees Patel
Hi there. My name is Idrees Patel. I am the founder of Writers' Treasure, which was created in May 2010 when I was 13-years-old. I live in India and am currently studying in college for a Degree in Management.
Want to know more about me? Well, what can I tell you about? I love reading. I love writing articles. I love starting writing novels but don't so much love finishing them (haven't finished a single one yet, maybe next year?). I like reading technology articles. I also like great typography and comparing consumer electronics.
My current interest right now is in the mobile era – smartphones, tablets, laptops etc. In April 2015, I also launched a new India-focused mobile opinions, analysis site at MobiKraze.
As for some of my favourite things, you might want to know (okay, you don't) that my favourite colour is blue and as for favourite subjects, Economics, History and Accountancy have to take the honours, and following them is English.
Services
I offer writing, editing and proofreading, as well as website creation services. And that's what I offer, since even though I don't call myself an expert, I've been in this field for six years, I've seen the directions where the writing industry is going, the changes, the new platforms. Get your work done through me, and get fast and efficient service. Get a quote.
Contact
If you have any questions about this website, suggestions, criticism or anything else, email me here by filling this form. I would love to hear from you.
Subscribe for free updates
If you want to receive all articles in your email inbox (or feed reader), click here and subscribe for free.
Connect with me
Follow me on Twitter and Google+ for interesting – and technical – tit-bits about creative writing and the web, links, quotes and other stuff.
Advertising
This site is supported by ads – but I do check to ensure that they're designed not to hamper your user experience. In my opinion you should still be able to have good navigation without annoying pop-ups and such. However if you use some form of ad block I totally respect your decision. My advice is that: if you like this site and the content it offers, and you want to support it, add it to your white list in ad block. The gesture would be appreciated.
Ad space: For inquiries about ad space, kindly email me.